Brick & Bourbon: Best Burger Restaurant in Stillwater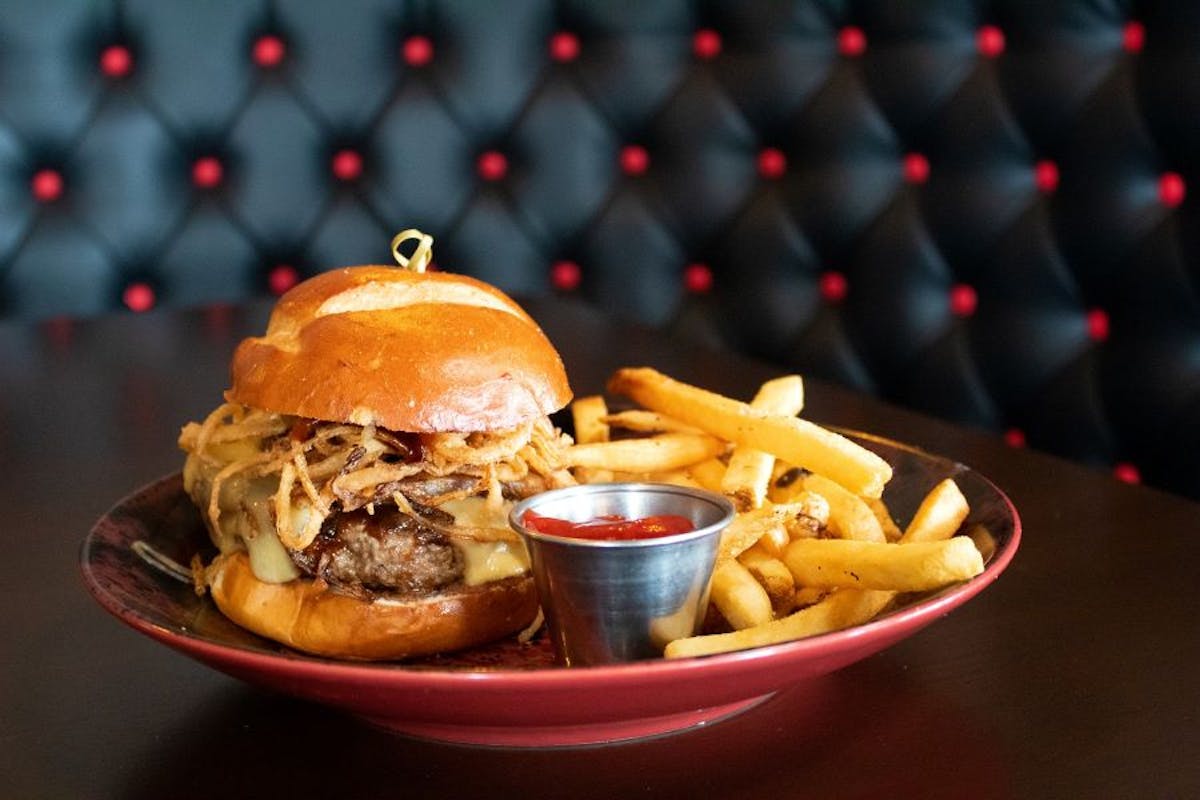 Stillwater has your dream destination - Brick & Bourbon. This place is all about laid-back vibes, incredible burgers, and killer cocktails. Prepare to be blown away by the mouthwatering creations that the Brick & Bourbon team has cooked up.
Trust us, they've nailed it. So, if you're searching for the ultimate burger experience in Stillwater, stop your quest right here at Brick & Bourbon. Your taste buds will thank you.
All About the Burgers
Welcome to Brick & Bourbon, where burgers take center stage and your taste buds are in for a wild ride! From classic cheeseburgers to daring creations, there's a burger for every craving.
Our all-time favorites? The legendary Bourbon Burger. Made with fresh ingredients, perfectly cooked patties, and seasoned to perfection. And hey, you can even customize your burger with a choice of buns like brioche, gluten-free, or lettuce-wrapped. Let the burger bliss begin!
Cocktails and More
Forget about just burgers, Brick & Bourbon has got it all! Their menu is bursting with mouth-watering cocktails and other tasty treats. When it comes to booze, this place is the bee's knees in Stillwater. They've got an incredible selection of spirits and mind-blowing cocktails that you won't find anywhere else.
The bartenders here are like booze wizards, whipping up drinks to satisfy even the pickiest taste buds. And if that wasn't enough, they've also got a killer lineup of appetizers, sides, and desserts to complete your feast.
Atmosphere and Service
When it comes to restaurants, atmosphere and service are key, and Brick & Bourbon nails it. This place oozes a cozy vibe that makes you never want to leave. The decor is effortlessly cool, blending nature with trendy lighting. Oh, and let's not forget about the service!
These waiters are super friendly and always ready to help you out. Need a recommendation? They've got your back. Curious about something? Just ask. No wonder people keep coming back for more!
Value for Money
While Brick & Bourbon is not the most budget-friendly restaurant in Stillwater, it does offer excellent value for money. The quality of the ingredients and the creativity of the dishes make it well worth the price. The portions are generous, and the presentation is always beautiful, adding to the overall experience.
Conclusion:
If you're in a city like Stillwater where there's no shortage of restaurants, let me tell you about a place called Brick & Bourbon. They've got mouthwatering burgers that will blow your mind, cocktails that are practically works of art, and a cozy vibe that'll make you never want to leave. And the service? Unbeatable.
Whether you're looking for a laid-back lunch or a wild night with your buddies, Brick & Bourbon has got you covered. Trust me, when that burger craving hits, you gotta give Brick & Bourbon a shot. You won't regret it.