Brick & Bourbon: The Coolest Bar in Maple Grove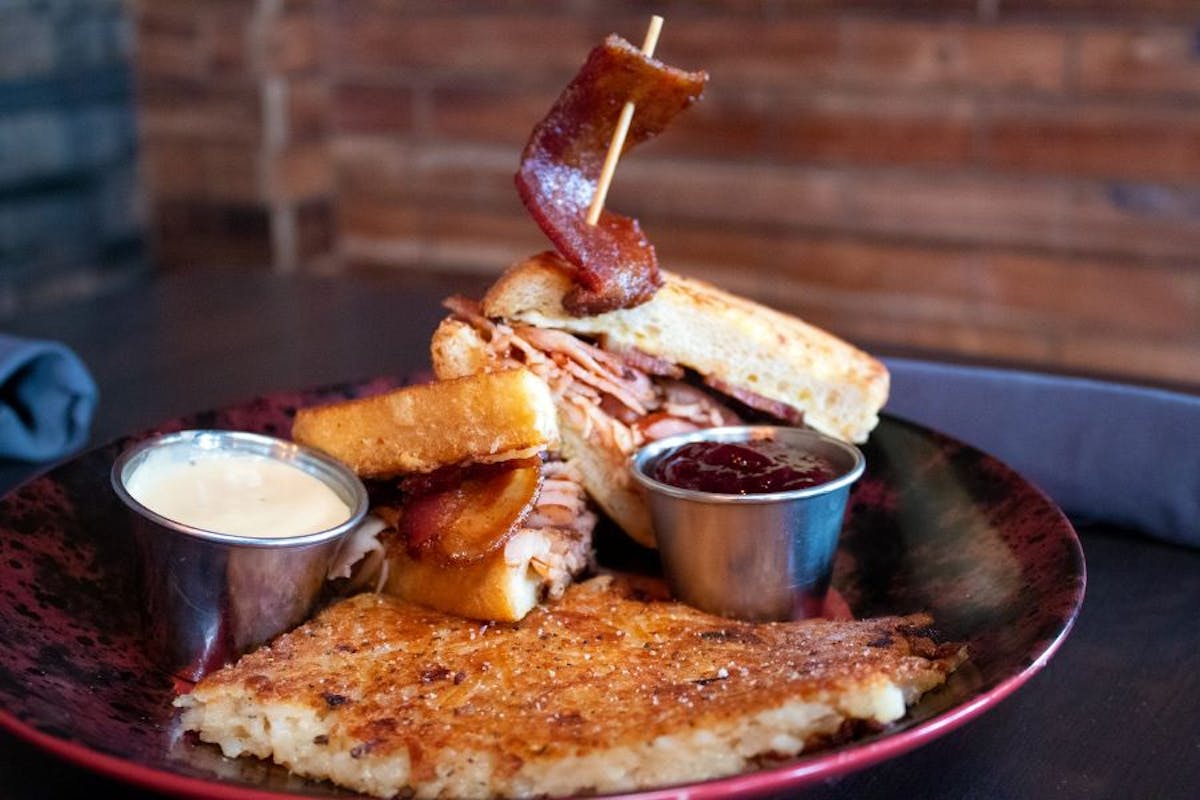 Maple Grove is a charming city that's filled with surprises. And if there's one place that stands out from the rest, it's Brick & Bourbon. So, what's all the buzz about? Allow me to explain.
Welcome to Brick & Bourbon, the bar that'll make you feel right at home while sipping on amazing drinks. It's the ultimate social hotspot where everyone can find our perfect poison. So kick back, grab a drink, and let us show you why Brick & Bourbon is Maple Grove's raddest bar around.
1. The Ambiance
Brick & Bourbon has the kind of ambiance that invites you in and helps you forget about the outside world. The décor is diverse and eclectic, with exposed brick walls, cozy couches, and wooden accents. The bar is well-lit, but not too bright, and there are TVs to catch up on your favorite sport games. Frank Sinatra and other jazz classics play softly in the background, setting the perfect mood.
2. The Drinks
Food is one thing, but drinks are another, and Brick & Bourbon does not disappoint. There's a vast selection of beers, cocktails, and wines, with options for all preferences. You can try our signature cocktails like the Blackberry Bourbon Fizz or Classic Old Fashioned. Or go for our creative twists on classics.
3. The Food
Don't let the word "bar" fool you. Brick & Bourbon has an equally impressive food menu. Our dishes range from crustables to sharables, burgers, and field fare. You might want to try out the bourbon burger or the Brick & Bourbon fries, which are like crack in fry form. You can't miss our Buffalo Mac & Cheese Balls, Wild Mushroom Mac & Cheese, or Southwest Creamed Corn.
4. The Staff
You know why Brick & Bourbon is the bomb? It's all about the staff, man. These guys are like the coolest kids in Maple Grove. We're super friendly, know our stuff, and make you feel like you're chilling in your own crib. We'll hook you up with killer food recommendations and help you navigate the menu like a boss. And let's not forget the rockstar bartenders who whip up mind-blowing cocktails that are one-of-a-kind. You won't find these bad boys anywhere else, trust me. So come on down and let the Brick & Bourbon crew show you what the cool kids are all about. Cheers!
5. The Experience
Brick & Bourbon offers an experience that you won't forget. Whether you're stopping by for a happy hour drink or a full-blown dinner with friends, you'll leave feeling impressed. You'll want to bring all your friends back after discovering this cool, laid back place.
Conclusion:
Maple Grove has many bars and restaurants, but Brick & Bourbon stands out. It's a place where you can enjoy excellent drinks, delicious bites, and friendly service all under one roof. Once you step foot in the door, you'll know you've come to the right place. So, what are you waiting for? Come and see why Brick & Bourbon is the coolest bar in Maple Grove.