Build Your Weary Soul with the Best Burgers in Maple Grove at Brick & Bourbon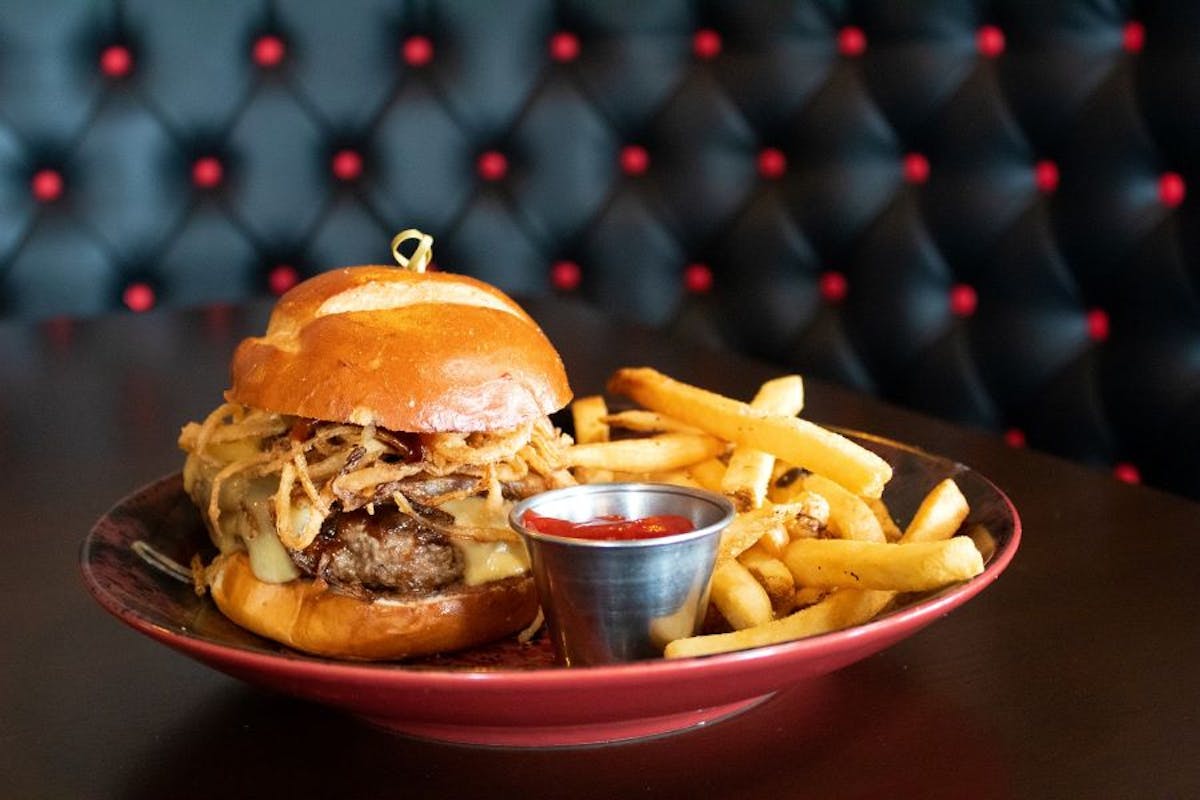 Are you a burger fanatic and looking for new burger bars to conquer in Maple Grove? You're in the right spot! Brick & Bourbon is a place that may have just what you're itching for. Known for its elevated approach to American comfort classics and small plates, Brick & Bourbon is your special burger go-to spot!
Not only can you enjoy classic grill creations to vegetarian burgers and combinations of everything else, but you can also choose from our vast selection of drinks, cocktails, and whiskey. Here's a little guide to everything you need to know about one of the best handcrafted burgers at Brick & Bourbon.

Brick & Bourbon Burger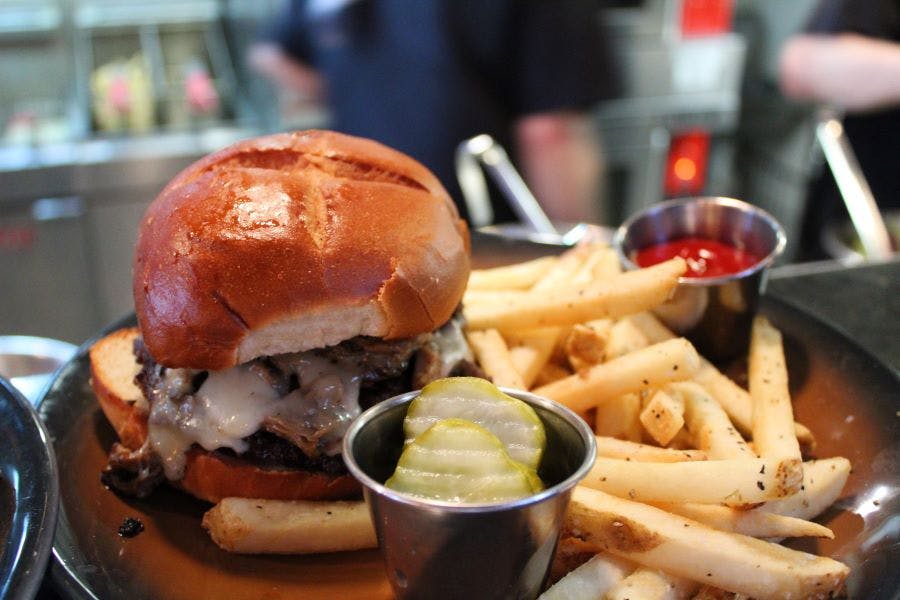 One of the best from our menu that always stands out is called the "Brick & Bourbon Burger." The burger is a half-pound Angus beef patty with caramelized onions, garlic aioli, bourbon bbq sauce, and smoked gouda cheese. The burger, served with a side of sweet potato fries, is the perfect combination of savory and sweet that will leave you with a happy tummy. It's not only filling but will leave you wanting another bite every time.


Vegetarian Burger

If you are a vegetarian and are looking for something unique, Brick & Bourbon has got your back with our mouth-watering and delicious vegetarian burger. The vegetarian burger is made of homemade black bean patty, tomato, lettuce, and avocado aioli, all served on a brioche bun. The patty and creamy aioli with a crispy lettuce texture will leave you yearning for more.

Black and Bleu Mac & Cheese

Black and Bleu Mac & Cheese will be the perfect match for you if you're a fan of breakfast. This burger is a sophisticated creamy blend of bleu and gorgonzola cheese layered between al dente campanelle noodles. Finished with pan seared blackened tenderloin medallions and chipotle bread crumbs.

Hand Crafted Cast Iron Burgers

For Those Who Love a Good Spicy Kick on Our Burgers, Hand Crafted Cast Iron Burger Is the Way to Go! the Burger Consists of Fresh Cut Fries and Can Be Served Bun-Less with Crisp Bib Lettuce. Lettuce, Tomato, and Onion Available upon Request.


Mac & Cheese Burger

Introducing the Chef's Special Mac & Cheese Burger. This Burger Consists of A Half-Pound Angus Beef Patty with Creamy and Cheesy Mac 'n Cheese, Signature Brick Sauce, and Bacon. the Perfect Combination of Sauce and Meat with The Added Rich Taste of Mac 'n Cheese Is a Must-Try! Every Bite Will Make You Believe in Food Heaven.


Conclusion:

Brick & Bourbon will lead you to the world of burgers that you've never thought existed. Our wide selection of burgers incorporates the classics alongside new combinations, ensuring all burger lovers alike will discover ou perfect burger! Plus, you can appreciate the drinks, cocktails, and extensive whiskey menu at Brick & Bourbon , the perfect accompaniment to all the savory flavours.
Head on down to Brick & Bourbon , build the appetite, and indulge in their menu for a new sacred taste sensation. The brick and bourbon burgers are sure to tantalize your tastebuds and leave you with a love for those juicy, sizzling, and satisfying burgers that everyone loves!