Burger in Maple Grove - Brick & Bourbon: A Must-Try for Burger Lovers!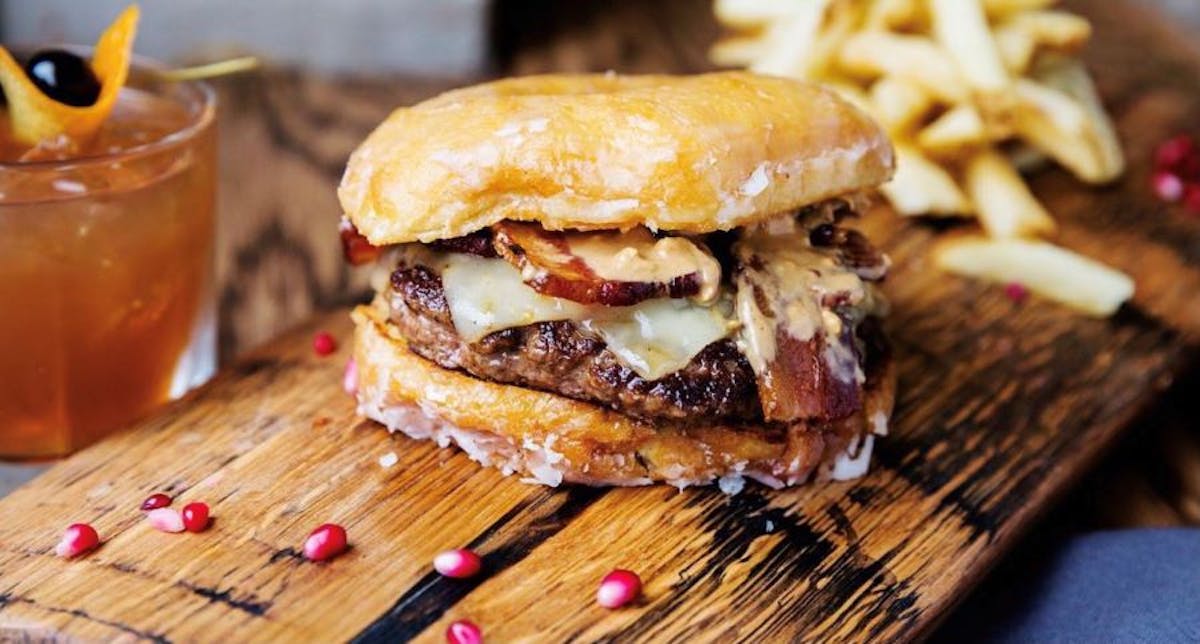 Are you a burger lover? Do you crave the perfect combination of juicy meat, melted cheese, crispy bacon and fresh veggies between two toasted buns? If your answer is yes, then I have good news for you! Brick & Bourbon, located in Maple Grove, has some of the best burgers in town.
But wait, isn't Brick & Bourbon known for our extensive whiskey collection and craft cocktails? Yes, it is. But don't let that fool you – our burgers are just as delicious! In fact, we have a whole section on our menu dedicated to gourmet burgers that will make your taste buds dance with joy.
As someone who has tried almost all of our burgers, I can confidently say that Brick & Bourbon is a must-visit for any burger lover. Let me tell you more about our mouth-watering burgers and why you should add them to your list of go-to burger joints.
The Juiciest Patties You'll Ever Taste
Let's start with the star of the show – the patty. Brick & Bourbon takes our burger game to the next level by using fresh, never frozen, premium beef for our patties. And boy, can you taste the difference! The patties are juicy, flavourful and cooked to perfection.
But if you're feeling adventurous, we also offer a variety of non-beef options. Trust me, even the non-beef options are just as delicious and satisfying.
Build Your Own Burger or Choose from Our Specialty Burgers
At Brick & Bourbon, you have the freedom to build your own burger with our wide selection of toppings and sauces. But if you're feeling overwhelmed, don't worry – we also have a curated list of specialty burgers that are simply delectable.
One of my personal favourites is the "Brick & Bourbon" burger – a juicy beef patty topped with melted brie cheese, roasted garlic aioli and crispy onion strings. It's a perfect combination of savoury and creamy flavours.
The Perfect Balance of Flavours and Textures
What sets Brick & Bourbon's burgers apart from other burger joints is the perfect balance of flavours and textures. Each ingredient is thoughtfully chosen to complement one another, resulting in a flavour explosion in every bite.
Our signature "Bourbon Burger" is a prime example of this – featuring a juicy beef patty, creamy boursin cheese, tangy pickled red onions and crispy bacon. Each element adds its own unique flavour and texture to create the ultimate burger experience.
A Burger Joint with Great Ambiance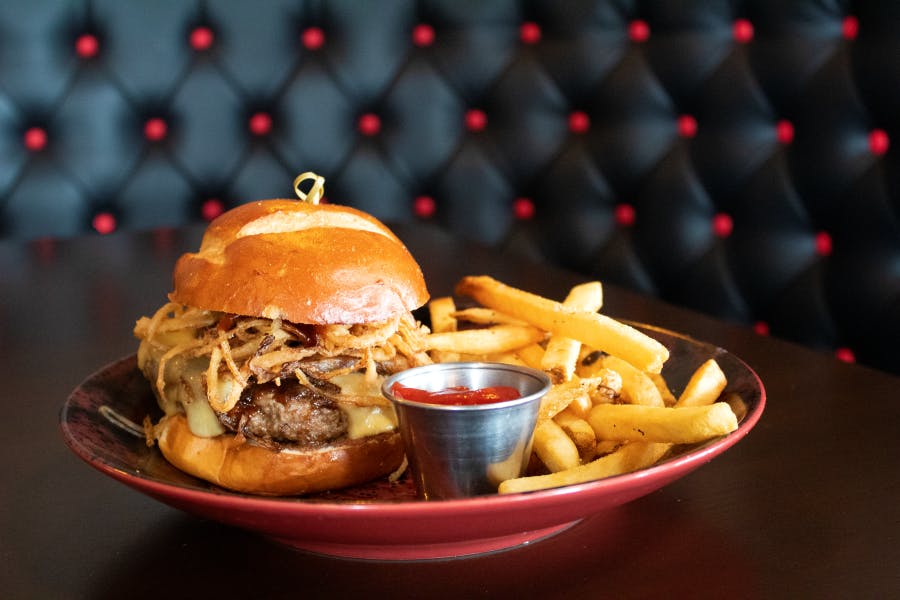 Besides our mouth-watering burgers, Brick & Bourbon also offers a great ambiance for a casual dining experience. The rustic yet modern decor, dim lighting and friendly staff create the perfect atmosphere to enjoy your burger.
And let's not forget about our impressive whiskey collection – over 300 types from all around the world! So, if you're a whiskey lover, Brick & Bourbon is definitely worth checking out for both our burgers and drinks.
More Than Just Burgers
Although Brick & Bourbon is known for our burgers, we also have a variety of other delicious options on our menu. From salads to sandwiches to entrees, there's something for everyone. And don't forget about our mouth-watering appetizers – perfect for sharing with friends or as a pre-burger snack.
But let's be real, you can't visit Brick & Bourbon and not try our famous "BBQ Whiskey Pork Ribs".
A True Local Gem
One thing that sets Brick & Bourbon apart from chain restaurants is that it's a locally owned business. The owners, who are also the chefs, take pride in using fresh and locally sourced ingredients in our dishes. And as someone who loves supporting local businesses, this is a huge plus for me.
Not only that, but Brick & Bourbon also hosts various events and supports local charities – giving back to the community we call home.
In Conclusion
In summary, if you're a burger lover looking for your next fix, look no further than Brick & Bourbon in Maple Grove. With our juicy patties, gourmet toppings and great ambiance, it's a must-visit for any burger enthusiast.
But don't just take my word for it – go try it out for yourself! And who knows, you may just find your new favourite burger at Brick & Bourbon. Happy eating!