Sip, Savor, and Mix - Why Brick & Bourbon is the Perfect Restaurant in St. Cloud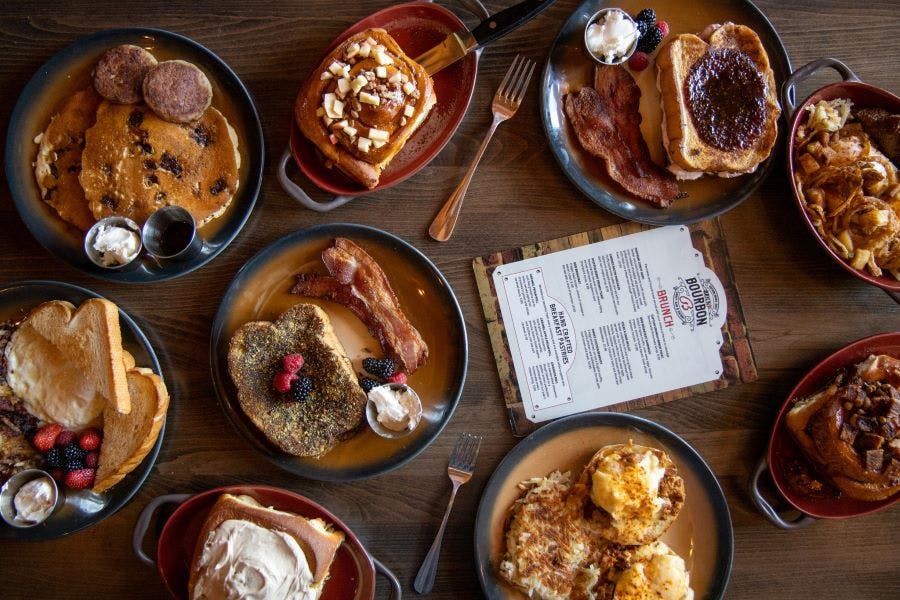 Forget what you thought you knew about St. Cloud! It's not just pretty pictures and chill vibes. This place is a food lover's paradise, especially for those who crave the thrill of trying something new.
And let me tell you, there's one spot in particular that you absolutely have to check out: Brick & Bourbon. It's a game-changer, blending amazing flavours, good times, and pure culinary genius. I've had this place on my bucket list for ages, and I finally took the plunge. And guess what? It totally rocked my taste buds. Trust me, don't miss out on this gem!
The Drinks
Brick & Bourbon is an upscale bar and grill that takes its drinks as seriously as its food. The restaurant boasts a vast collection of cocktails, beer, and wine that are as innovative as we are delicious. From the popular double entendre martini to the lavender mule and blood orange margarita, we have it all.
But, wait! It's not just the cocktails that will keep you coming back - our food is exceptional too. From the shareable fare and sliders to the crustables and crafted soups, every dish has a unique twist to it that will leave your taste buds tingling. I particularly enjoyed the Lamb Lollipops and the Drunken Noodles - we were to die for!
The Food
Next up, the food! The menu at Brick & Bourbon is a vision board of comfort food classics but with a twist. I highly recommend the "lobster mac & cheese." The mac n cheese is creamy and indulgent, and paired with the fresh lobster meat, it is a meal fit for royalty.
Another standout dish is the "hand crafted cast iron burgers." The burgers theirself was juicy and flavorful, and the truffle fries added that extra oomph of sophistication. Brick & Bourbon's menu offers dishes that are the perfect balance of familiarity and innovation.
The Decor
Alright, let's get real about the décor for a hot sec. This place is next-level cool with its modern industrial vibes. We're talking exposed brick, metal, and wood all up on the walls. It's like taking rustic and making it super chic.
The atmosphere is just perfect, whether you're looking for a romantic night out or a wild time with your crew. It's laid-back, fun, and totally welcoming.
The Service
Another thing that impressed me was our service. The staff was friendly, attentive, and knowledgeable. Our waiter was an absolute delight and gave us great recommendations. Despite the restaurant being busy, we were never kept waiting for too long, and everything was served promptly.
The Brunch Menu
One thing that deserves special mention is the brunch menu. If you are a brunch person, you won't be disappointed with Brick & Bourbon's offerings.
From the steak & eggs skillet to the candied bacon pancakes and the Burger, our brunch menu is an absolute delight.
Conclusion:
Let me give it to you straight - if you call yourself a foodie in St. Cloud and you haven't checked out Brick & Bourbon, well, you're missing out big time. This place has it all. Delicious food, killer drinks, and a seriously stylish vibe.
Whether you're after a fancy night out or just looking to have some fun, Brick & Bourbon has got you covered. I already can't wait to go back and sample more goodies from their menu. Seriously, what are you waiting for? Get yourself over to Brick & Bourbon and get ready to sip, savor, and mix your way to an epic time!