Unwind at Brick & Bourbon, the Best Restaurant in Minneapolis!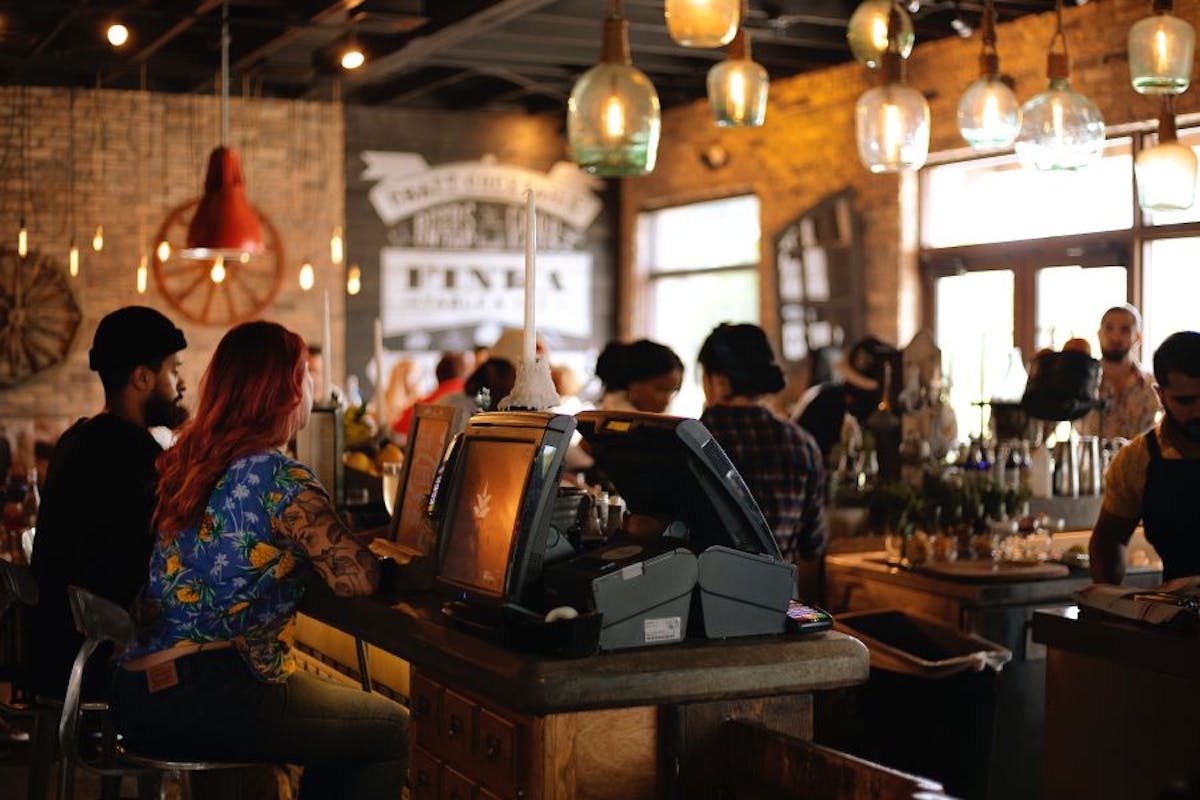 Minneapolis, the vibrant city in Minnesota, is known for its bustling food scene. With a wide range of restaurants, finding the perfect spot to unwind and satisfy your cravings can be overwhelming. But if you're looking for a one-of-a-kind dining experience, look no further than Brick & Bourbon!
Located in the trendy North Loop neighborhood, Brick & Bourbon is a restaurant that combines top-notch cuisine with exceptional service and ambiance. Whether you're in the mood for mouth-watering dishes, an extensive selection of whiskey, or just a cozy spot to grab a drink with friends, Brick & Bourbon has got you covered.
So if you're ready to relax and indulge in a culinary adventure, read on for more details about Brick & Bourbon.
The Atmosphere
The first thing you'll notice when you step into Brick & Bourbon is the warm and inviting atmosphere. The cozy seating and soft lighting make it feel like you're in a private living room rather than a restaurant. The decor is rustic yet chic, with exposed brick walls and wooden beams. The music is always on point, and the friendly staff will make you feel right at home.
The Food
At Brick & Bourbon, you can expect nothing less than amazing food that will tantalize your taste buds. From the juicy burgers to the savory flatbreads and the delicious salads, there's something for everyone. The chefs use only the best ingredients and innovative techniques to create dishes that are both tasty and visually stunning. Plus, the menu features gluten-free and vegetarian options, so you're sure to find something that caters to your dietary restrictions.
The whiskey
If you're a big fan of whiskey, you're in for a treat! With a collection of over 300 whiskeys, Brick & Bourbon is a whiskey lover's dream. You can indulge in our house-made whiskey cocktails or choose from our extensive list of bourbon, scotch, rye, and Irish whiskeys. The knowledgeable bartenders are always happy to help you find the perfect drink to complement your meal.
The Ambiance
The restaurant's chic ambiance is another reason why it continues to be a favorite among locals and tourists alike. The industrial decor and exposed brick walls create a warm, inviting atmosphere that makes you feel right at home. The comfortable seating and dim lighting add to the cozy vibe, perfect for a romantic date night or a night out with friends.
The Staff
Brick & Bourbon is not just another restaurant in Minneapolis; it's a place where you can create unforgettable memories. Our friendly staff is committed to providing exceptional service, making sure that you have an enjoyable experience from the moment you walk in the door until the moment you leave. You can trust that our attention to detail will make your visit a memorable one.
Conclusion:
In conclusion, if you're looking for a restaurant in Minneapolis that offers great cuisine, an exceptional selection of whiskey, cozy ambiance, and friendly service, then Brick & Bourbon should be your go-to spot. It's the perfect place to let loose, socialize with friends, or even enjoy a solo dining experience. No matter what brings you to Brick & Bourbon, you're sure to leave with a full stomach and a happy heart! So, come on down to Brick & Bourbon and let the luxurious dining experience impress you!